Join us for a special evening supporting WakeUP's advocacy in our community!
In spite of gridlock in Washington and bickering on Jones Street, Wake County citizens and local leaders continue to move our community forward. Progress is possible in Wake County!
That is why WakeUP's efforts are more important now than ever. Even MORE people want to live here, and believe it or not, our growth has increased from 64 to 67 people a day. We'll gather at the beautiful Thomas Crowder Woodland Center (a smart public investment!) and celebrate what we accomplish together. We hope you'll join us and others who, like you, know that the work of WakeUP benefits our community and helps ensure a vibrant, sustainable future.
Monday, July 24th, 6-8pm
Thomas G. Crowder Woodland Center
5611 Jaguar Park Drive, Raleigh
$50 per person or $75 per couple
Music will be provided by Triangle troubadour, songologist and former Paris busker Rob Gelblum!



Silent Auction: Check out these great items up for bid at event!

 
☆ A personalized bike tour on the greenway with County Commission Chair Sig Hutchinson and his avid cyclist wife Nancy!
☆ Four tickets to a Carolina Hurricanes hockey game.
☆ Sample craft beers at Boylan Bridge Brewpub.
☆ A fun 2 hour mixology class for six friends at Raleigh's best bar, Foundation. 
☆ One nights stay for two at the Hillsborough street facing Aloft hotel.
☆ Tickets to the North Carolina Symphony.
☆ A holistic massage and movement therapy.
☆ One hour landscape consultation with Ken Brooks of Brookscapes. 
☆ Empire Eats gift basket including food items, a gift card, and more!
☆ A gift card for a cake order from Lucettegrace, a contemporary patisserie in the heart of downtown Raleigh.
☆ Baseball Tickets to see the Carolina Mudcats at Five County Stadium in Zebulon.
☆ A $25 gift card from local gourmet chocolate factory, Videri Chocolate Factory.
☆ A coupon to the best sports bar in town, the Players' Retreat.
☆ Spend a romantic night at the Mayton Inn in Downtown Cary.
☆ You and 5 friends can enjoy a night of laughs at Goodnight's Comedy Club.
☆ Partake in a 3-hour cooking class with 3 friends.
☆ 4 exclusive tickets to see the Durham Bulls!
Many thanks to our generous sponsors!
WakeUP Champion
Anne S. Franklin ♦ Jim Goodmon
WakeUP Leader
Beth & Jay Alley ♦ Kay C. Crowder ♦ Anna & Josh Stein
WakeUP Advocate
Veronica & Sam Alcine ♦ Will Allen & Ruth Heuer ♦ Cynthia Ball & Dave Aspnes Anne & Matt Bullard ♦ Caitlin Burke & Cullen Morris ♦ Beverley Clark Courtney & Byinna Crowder ♦ Susan Eder & Jonathan Flescher ♦ Anya & Arthur Gordon ♦ Sig & Nancy Hutchinson ♦ Claudia & Bobby Kadis Karen Kemerait ♦ Julia & Alan Lee ♦ Anne McLaurin & Charles Meeker Miller Law Firm, PLLC ♦ Susan Parry & John Montgomery ♦ PLC Rouse Norton, PLLC ♦ Phil Poe & Annette Byrd ♦ Erv & Sue Portman ♦ Karen Rindge & Reid Wilson ♦ Kelley & John Russell ♦ Joel Rosch & Carol Vatz ♦ Gerda Stein ♦ Molly & Michael Stuart ♦ Trophy Brewing Co.
WakeUP Supporter
Alternate Access ♦ Jim Anthony ♦ Stephanie Bass & Bill Holman ♦ Allan Bloom Yevonne Brannon & Bill Clifford ♦ T.J. Cawley ♦ Jay Chaudurhi ♦ Jane Craven & Bill Kwapil Julia Daniels & Bob Trullinger ♦ Jerr & Mike Gray ♦ Michael Greenspon Ellis Hankins & Leanne Winner ♦ Frank Harmon ♦ Valerie Jordan ♦ Gretchen Saussy ♦ Nina Szlosberg-Landis & Kel Landis ♦ Jim Smith ♦ Rodney Swink ♦ Rachel & Sidney Strauss ♦ Barbara & John Vandenbergh ♦ Anne-Lise & Lee Velez April Ward & Frank Moody ♦ Tappan & Morgan Vickery
Sustainability Partners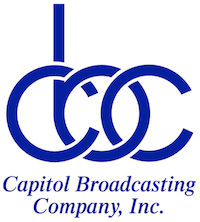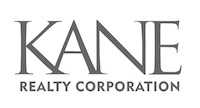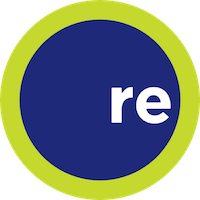 Centrex Properties
CityZen
Rainwater Solutions
Smith Moore Leatherwood, LLP